Get Involved
Keep the Music Coming! Become a Seasons Member by Donating Any Amount or Signing Up as a Volunteer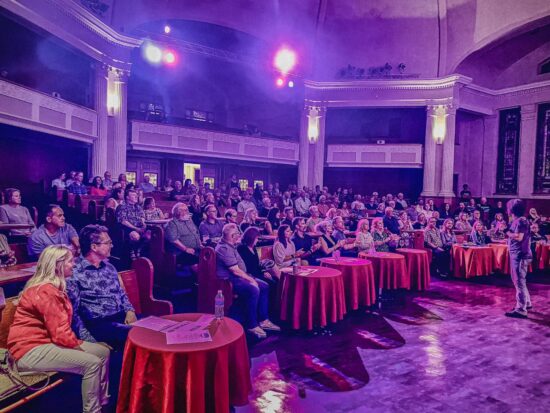 The Seasons Performance Hall is the conduit to those unique musical experiences that provide a glimpse into different genres, cultures, worlds, and experiences. With your help, we can continue to unite our community—through the power of music— and provide entertaining and exciting memories for a lifetime.
Help us sustain this unique cultural venue in our community. The first step is to step up: give a little NOW to Join the Seasons Family!
It's true: by donating or volunteering for The Seasons Performance Hall you are becoming part of the hottest, most diverse, entertainment venue in the Yakima area.
It's also true: ticket sales to great musical events at The Seasons seldom cover the actual costs. Tickets may cover performance costs, but don't come close to covering overhead: utilities, staff, and maintenance/ improvements to our historic building.
It's YOU: And that's where we depend on our patrons giving a little bit (or a lot!) to help out. You can join the Seasons Family and help Keep the Music Coming in 2023 and beyond.
It's worth it: Your benefits, as a Seasons member represent a value higher than your donation: a weekly newsletter update, free concerts throughout the year, membership events such as parties, donor recognition in programs and festivals, and meet and greets with artists — in addition to complimentary ticket vouchers to The Seasons.
It's easy: To DONATE RIGHT NOW simply click the button next to the amount you wish to give, fill out the form, and use a credit or debit card to make a secure online donation.
Donate
Thank You to All Our Sponsors