In the Seasons Bistro on Sunday, Nov 26, 2023 at 6:00 PM
Featuring Lori Strosahl, Alan Matson, Bob Waldbauer, Jim Durkee and others
The Three Divas
The Divas regularly receive standing ovations and have become regulars
Lyrics with stories, delivered with feeling!
Date: Sunday, Nov 26, 2023
Time: 6:00 PM - 9:00 PM
Doors open at: 4:30 PM
---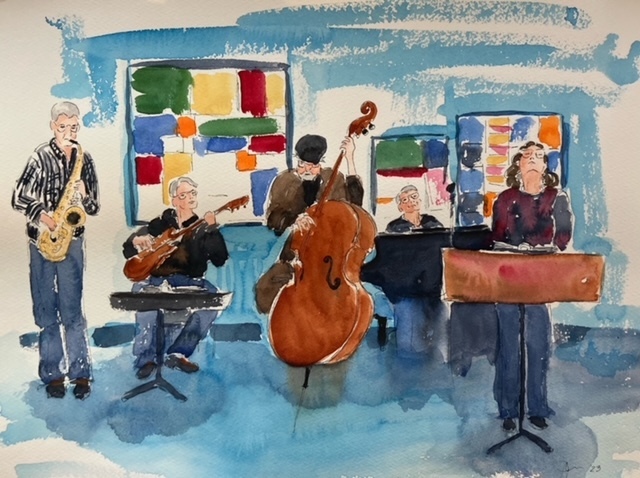 "Three Divas" featuring long-time friends and in-laws Lori Strosahl and joined by Bob Waldbauer on bass, and Alan Matson on Saxophone, will perform ballads and up-tempo songs of many genres. The group has always been particularly fond of songs focused on storytelling. Short stories/moments in time about love, loss, joy, and irony are told through the lyrics, while the portrait is supported and completed by the musical framework. Featured ballads include favorites such as Summertime, hidden gems like Ghost in This House, classics like 'Round Midnight, and on the peppier side, Laura, He's Funny That Way, and an original or two.

Lori Strosahl, formerly wife to the late Mark Strosahl has been singing songs in Yakima forever. Whether on her own, singing backup to her husband, harmonizing with many singers, being part of the Yakima Valley Light Opera Company in the new millennium, or as a bandleader and prime mover of her current quintet "Three Divas," she's been part of the Yakima music scene since the '70s. She and Pat have been playing and singing together since Pat moved back to Yakima in 2000. They have developed an extraordinary musical empathy that is contributed to by newer members, Waldbauer and Mattson. For this show, we will also feature Jim Durkee on guitar.
Don't forget to order the best of our Bistro: a special entree plate and other food, as well as craft beverages, local artists' latest work, and stimulating conversation.

Bring friends! Make it a habit!
Doors open at 4:30 PM, show starts at 6:00 PM.