Live Audience Only on Thursday, Sep 28, 2023 at 8:00 PM
A Vaudeville experience of the saltiest music and variete entertainment
The Salty Siblings Present: Harvest Hootenanny!
Featuring: Cockaphonix, Hot Damn Scandal, Birdie Fenn Cent, and more!
Guaranteed to be a mesmerizing experience!
Date: Thursday, Sep 28, 2023
Time: 8:00 PM - 10:00 PM
Doors open at: 7:00 PM
---
Tickets
General Admission: $20
VIP Table for 2 Persons: $75
VIP Table for 4 Persons: $150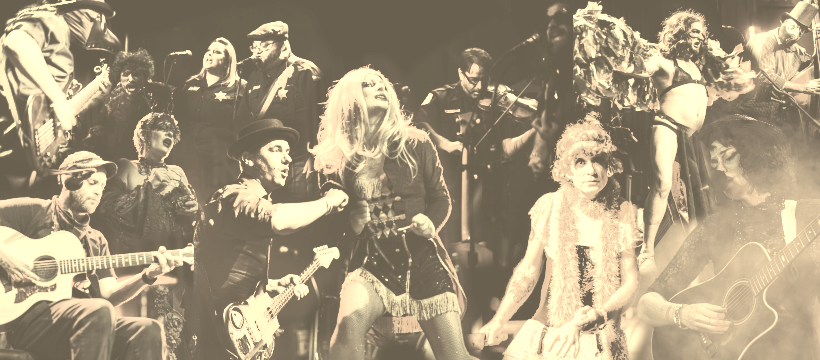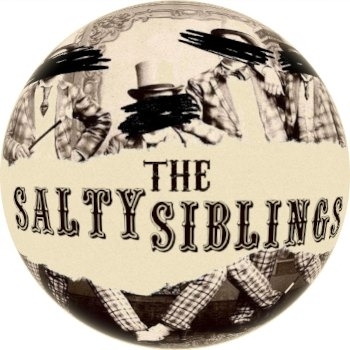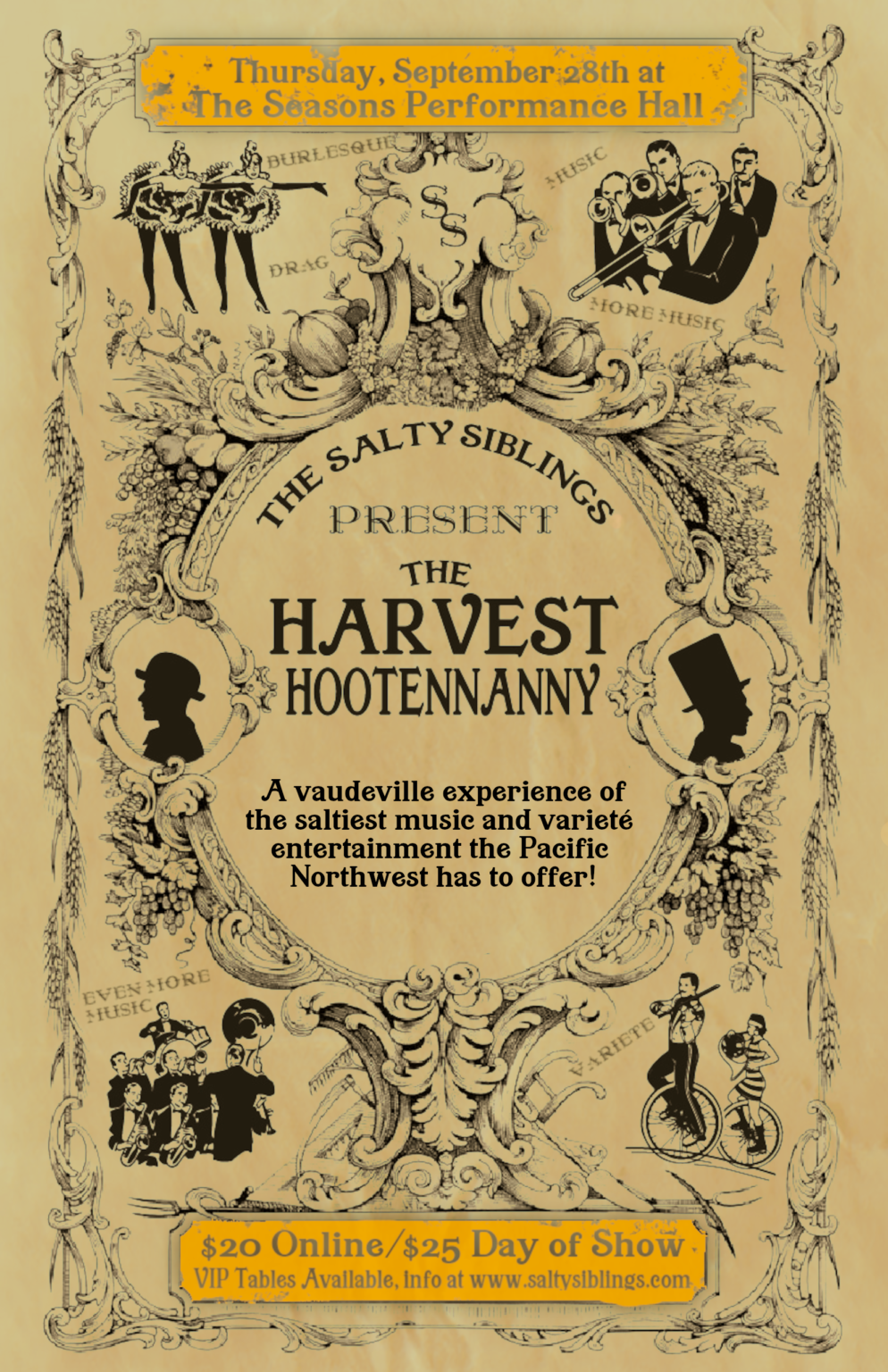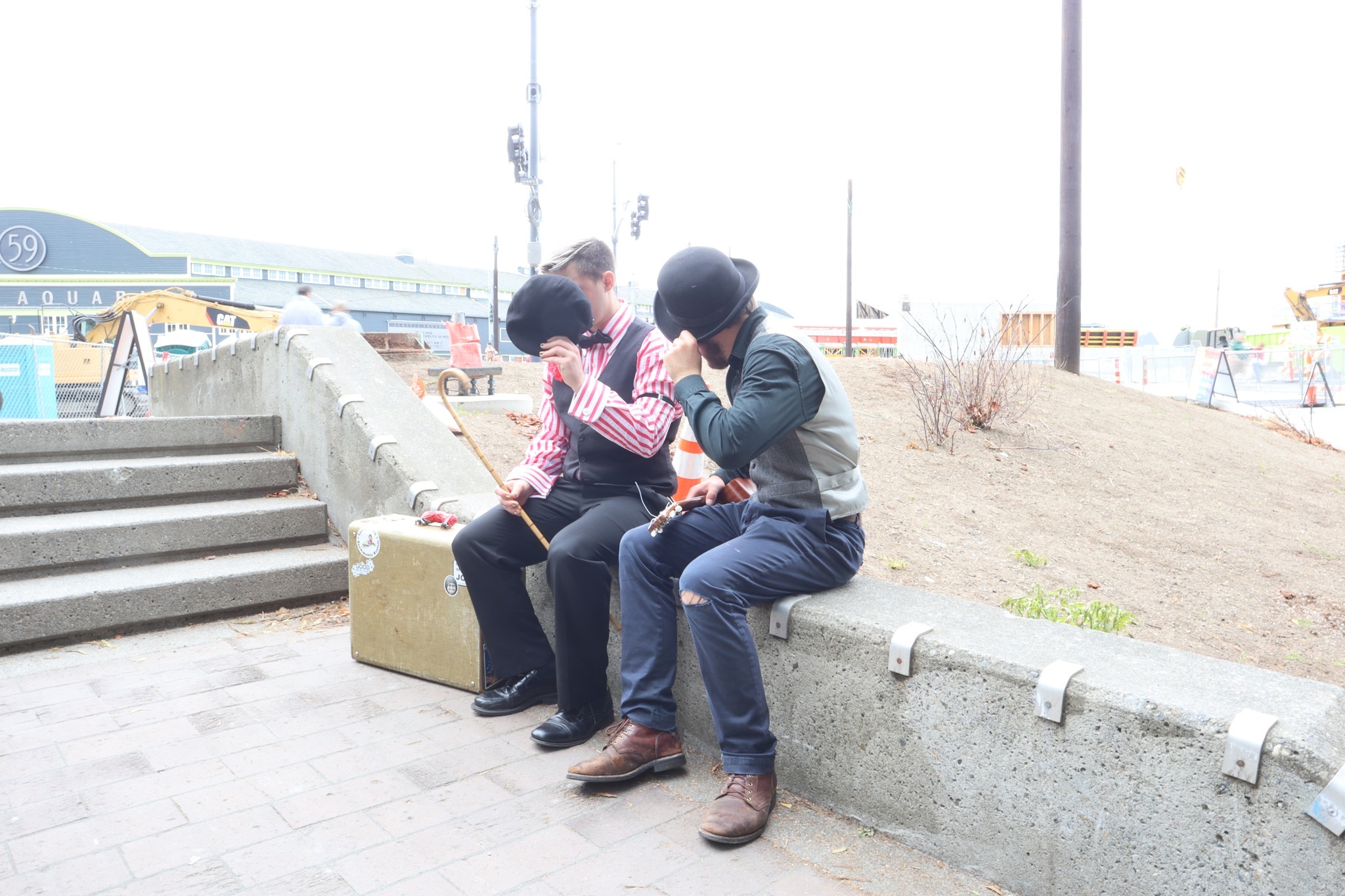 Down on the farm, the Salty Siblings are at it again with another live variety show! This year, the Salty Siblings' are getting rustic and agrarian with the Harvest Hootenanny. This show will transport you to an evening of zany homespun nonsense as it showcases both local talent and touring acts from all over the Pacific Northwest. The Harvest Hootenanny will celebrate the fall season with a crop of breathtaking burlesque dancers, delicious drag performers, magical magicians, musical musicians, and many many more. One night only in Yakima!
Music By:
-Hot Damn Scandal
-Cockaphonix
-Birdie Fenn Cent & More!

Performances by:
-Hillia The Hula Hoop Extraordinaire
-The Undre Reed & Maya Dawson Dance Duo
-Professor D.R. Schreiber, Historical Conjurer
-Nyxie Starlite &More!

Hosted by:
-Bowler & Spoons