Live Audience Only on Saturday, Nov 11, 2023 at 7:30 PM
"Boggs is like the Dylan, the Peter, Paul, and Mary, the Joan Baez of this era." - Phil King, AudioFuzz.com
The Paula Boggs Band
Seattle-Brewed Soulgrass Blended With Elements of Americana and Bluegrass
Date: Saturday, Nov 11, 2023
Time: 7:30 PM - 9:30 PM
Doors open at: 7:00 PM
---
Tickets
General Admission: $15
2 Person VIP Table: $50
4 Person VIP Table: $100
Student Ticket: $5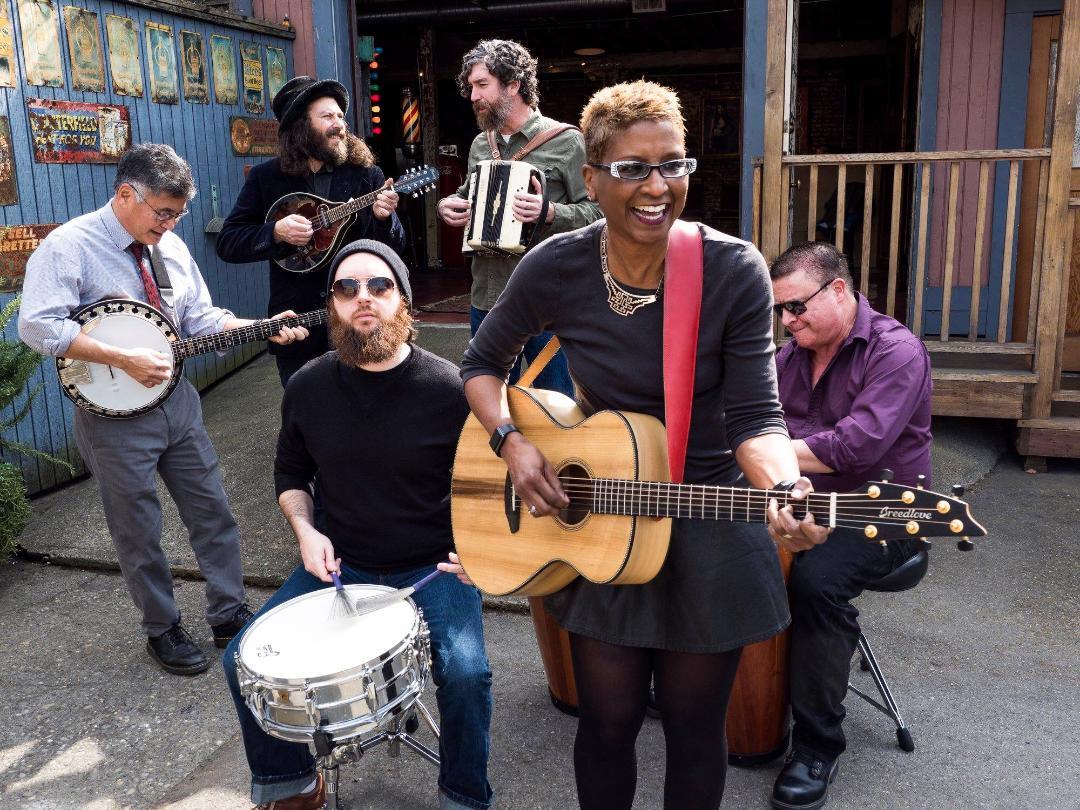 "Paula Boggs Band sets themselves apart distinctly by Boggs' stunning vocals…this Seattle band sounds the part of a bygone era and part refreshingly modern, an exciting contributor to the Pacific Northwest's diverse music scene." -Glide Magazine
Paula Boggs Band blends jazz and Americana. Front woman guitarist/songwriter Paula Boggs, percussionist Tor Dietrichson and banjo player/guitarist Mark Chinen are founding members. Their sound is "Seattle-Brewed Soulgrass" which the band has toured across America and Canada.
The band has released a steady stream of music over the past decade-plus. Debut album "A Buddha State of Mind" came in 2010 and "Carnival of Miracles," followed in 2015. Four years ago Paula Boggs Band released the EP "Live at Empty Sea, Songs of Protest & Hope" and 3rd album Elixir, The Soulgrass Sessions.

After Elixir, the band added multi-instrumentalists Paul Moore and Darren Lucas, bassist Alex Dyring and drummer Jacob Evans. Moore, Dyring, and Evans are music conservatory-trained. Dyring and Evans are second-generation professional musicians. "Mistletoe & Shiny Guitars," the band's first-holiday song came in 2018. EP "Electrokitty Sessions" and single "America 2020," produced by multi-Grammy nominated Tucker Martine followed in 2020.
Paula Boggs Band is sponsored by Deering Banjos, Breedlove Guitars, and Radial Engineering. Their 4th studio album, "Janus", also produced/engineered by Martine and featuring Dom Flemons was released in 2022,