Live Audience Only on Sunday, Dec 17, 2023 at 6:00 PM
With Josh Gianola and the CWU Percussion Ensemble
SEMPRE Chamber Music: Holiday Percussion Pops
Date: Sunday, Dec 17, 2023
Time: 6:00 PM - 8:00 PM
Doors open at: 5:00 PM
---
Tickets
General Admission: $20.00
2 Person VIP Table: $70.00
4 Person VIP Table: $140.00
Student Ticket: $5.00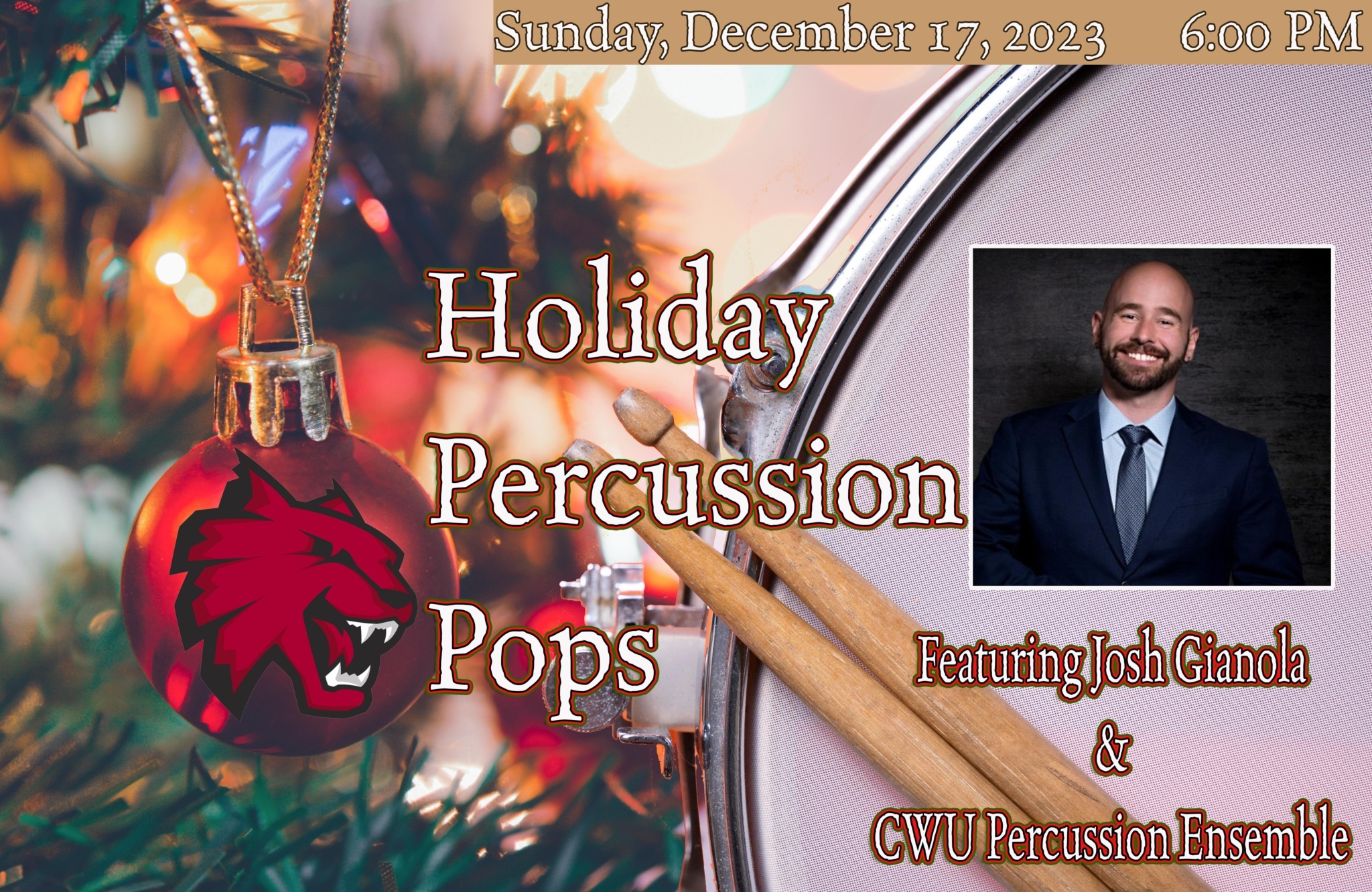 Josh Gianola is a percussionist and educator in Washington State. He holds positions
as Lecturer of Percussion Studies at Central Washington University, and principal
percussionist of the Yakima and Walla Walla Symphony Orchestras. An active
freelancer, Josh regularly plays as an extra percussionist with the Oregon Symphony,
Spokane Symphony, and has been a guest principal percussionist for the Mid-Columbia
and Newport Symphony Orchestras.
A passionate advocate for systemic equity, Josh helped to launch Yakima Music en
Acción (YAMA) in January of 2013. A nonprofit committed to developing youth
leadership through music, YAMA's student body grew from 11 to over 120 in the years
that followed. In addition to teaching orchestral and traditional repertoire, Josh served
as Yakima Symphony Liaison and was the primary contact with the Yakima School
District. Through fostering these community connections, Josh and the team at YAMA
worked to disrupt barriers to access in the orchestral landscape, and further enriched
the lives of hundreds of students in the Yakima Valley.
Josh holds a Master of Music degree in Percussion Performance from Portland State
University, and a Bachelor of Music Performance from Central Washington University.
He resides in Ellensburg, Washington with his wife, violinist Vanessa Moss, their black
lab Gilly, and their cat, Cat. His principal teachers are Jon Greeney, Joel Bluestone, and
Mark Goodenberger.
Updated Aug 2023