Live Audience Only on Saturday, Apr 29, 2023 at 7:30 PM
"The Coolest Orchestra in Town"
Seattle Rock Orchestra: The Beatles
SRO performs music from Abbey Road and Let It Be
Blend of searing rock solos with intimate orchestral moments
Date: Saturday, Apr 29, 2023
Time: 7:30 PM - 10:00 PM
Doors open at: 7:00 PM
---
Tickets
General Admission: $40.00
2 Person VIP Table: $100 (LOW INVENTORY ALERT!!!)
4 Person VIP Table: SOLD OUT!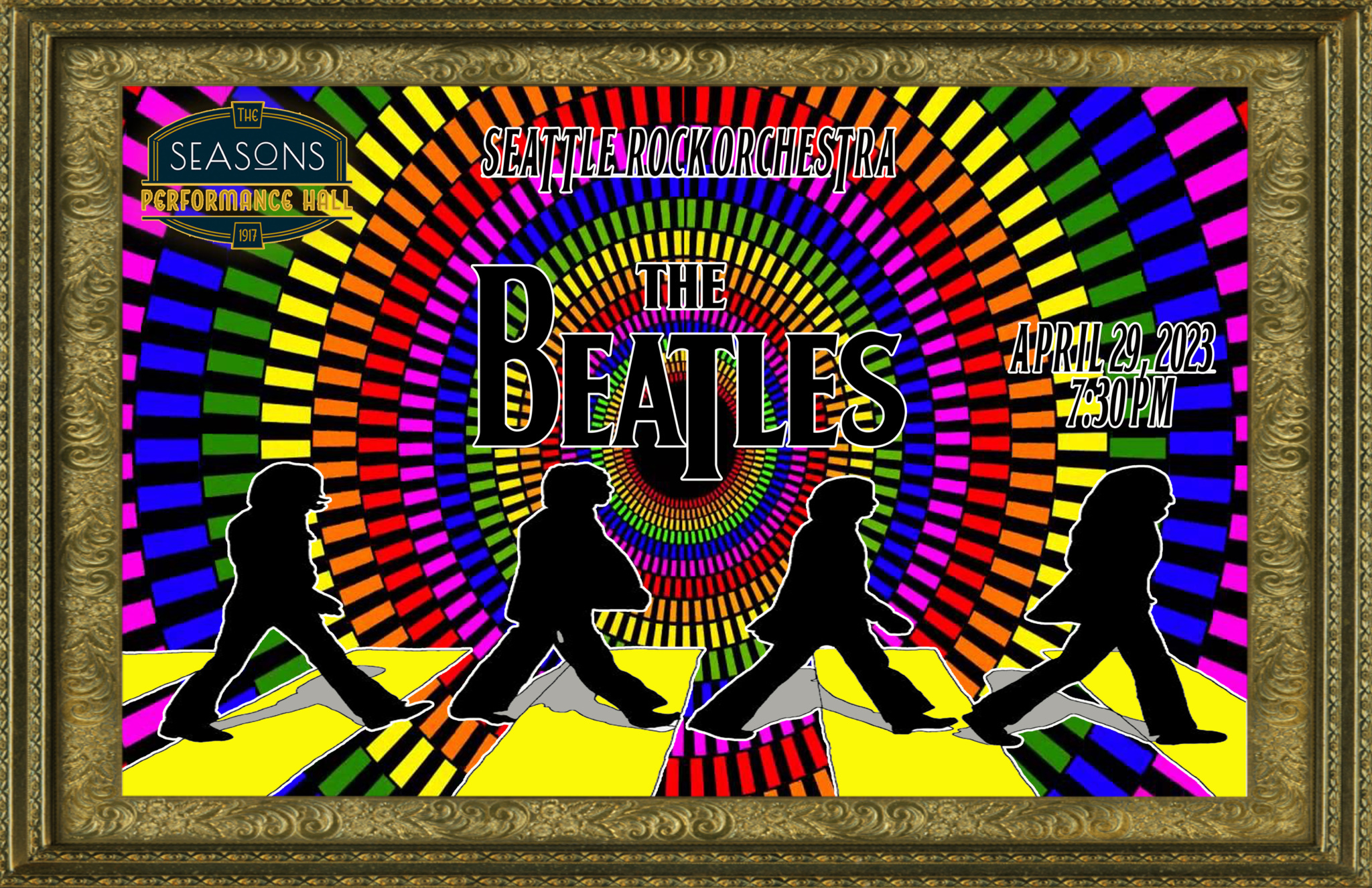 ---
Please Note That Due To The High Cost Of This Production, We Will Not Be Accepting Comp TIckets For This Show.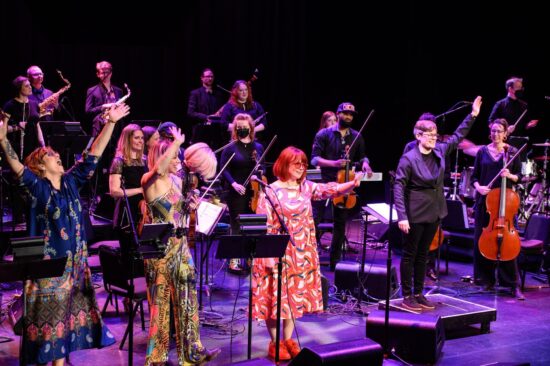 SRO tackles The Beatles' much beloved final studio recordings, Abbey Road and Let It Be. The program features songs such as "Across The Universe," "Let It Be," "Get Back," "Come Together," "Something," and "Oh! Darling," and concludes with Abbey Road's famous 16-minute medley.
Seattle Rock Orchestra doesn't hide behind a rock band ... it is the rock band! SRO utilizes strings, woodwinds, brass, percussion, and a rotating cast of exciting guest vocalists to deliver high-energy tribute shows unlike any other. Each SRO show offers a dynamic mix of possibilities: a classy night out at the symphony with the infectious energy of a dance party; searing rock solos with intimate orchestral moments of staggering beauty; and fan favorite sing-alongs with lesser known 'deep cuts'—combining to create a fun yet profoundly moving night out that honors the featured artist's lasting legacy.

​SRO was founded in 2008 by bassist and composer Scott Teske. Since then, SRO has racked up an impressive resume that includes collaborations with the likes of Elvis Costello, Macklemore, DeVotchKa, Sir Mix-a-Lot, Jeremy Enigk, Damien Jurado, D.R.A.M, Jesse Sykes, Rosie Thomas, Allen Stone, Jason Webley, and members of Big Star, The Posies, R.E.M., Harvey Danger, The Long Winters, Vendetta Red, Nada Surf & Pearl Jam, on stages across Washington State, including Seattle's Paramount, Moore, & Neptune Theatres, Sasquatch Music Festival, Summer Meltdown Festival, and Timber Outdoor Music Festival.

In 2012, SRO began its expansion into a full-fledged arts organization with the introduction of the Seattle Rock Orchestra Summer Intensive, a week-long summer day camp for middle & high school musicians, which now hosts two sessions each summer at Seattle's Moore Theatre and at Kirkland Performance Center. Other SRO programs include
Seattle Rock Orchestra Quintet, SRO's elite chamber ensemble, Seattle Rock Orchestra Social Club, a volunteer adult amateur community orchestra, and Seattle Rock Orchestra Street Band, a New Orleans-style brass band and mobile party unit.