Live Audience Only on Sunday, Oct 22, 2023 at 7:00 PM
Relive the magic of Selena's music live on the Season's Stage
Los Chicos del 512 Presents: The Selena Experience
A Can't Miss Performance!
Do not miss this one of a kind Selena Tribute!
Date: Sunday, Oct 22, 2023
Time: 7:00 PM - 9:00 PM
Doors open at: 5:30 PM
---
Tickets
General Admission: $20
VIP Table for 2: $70
VIP Table for 4: $140
Student Ticket: $5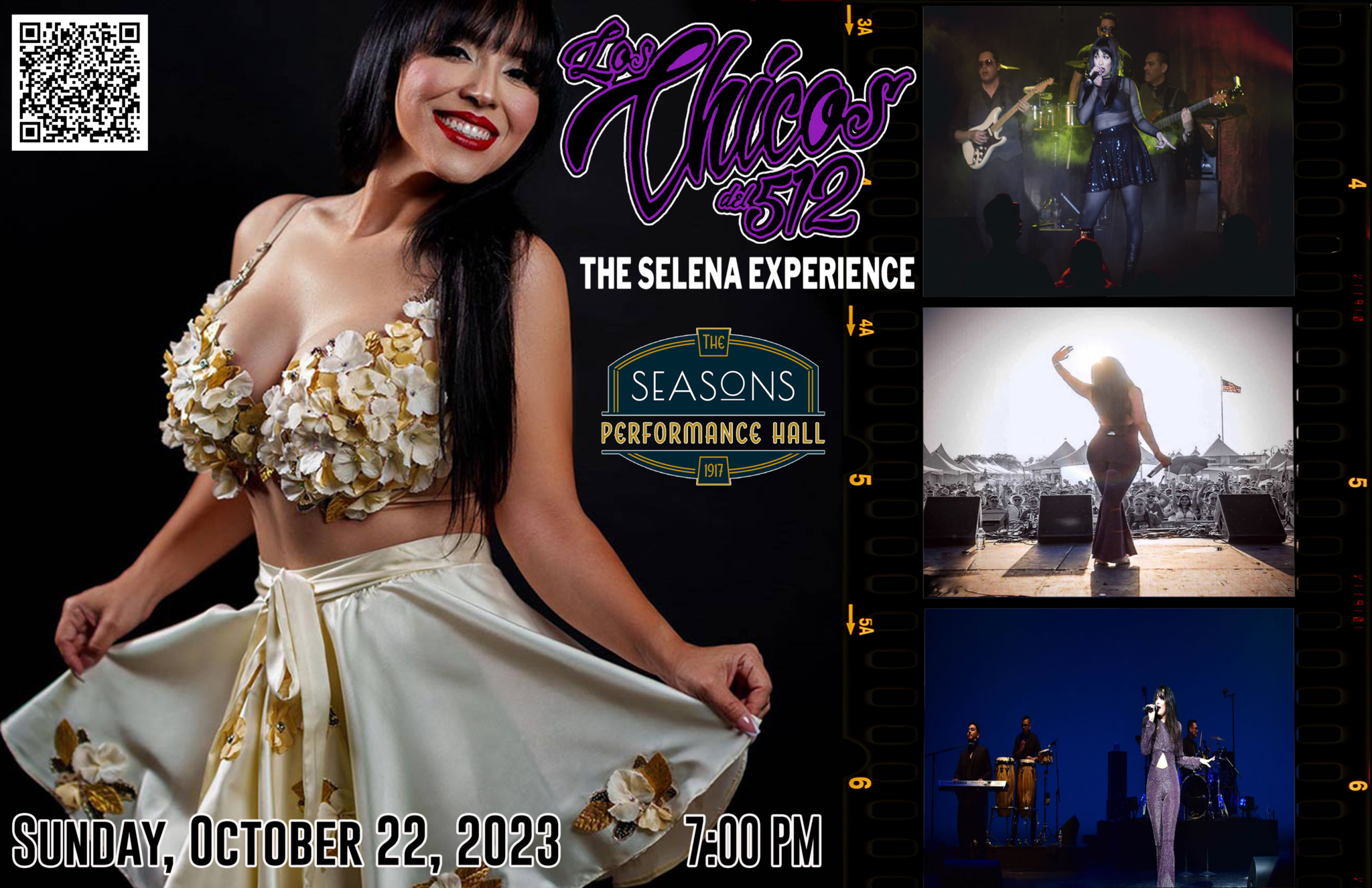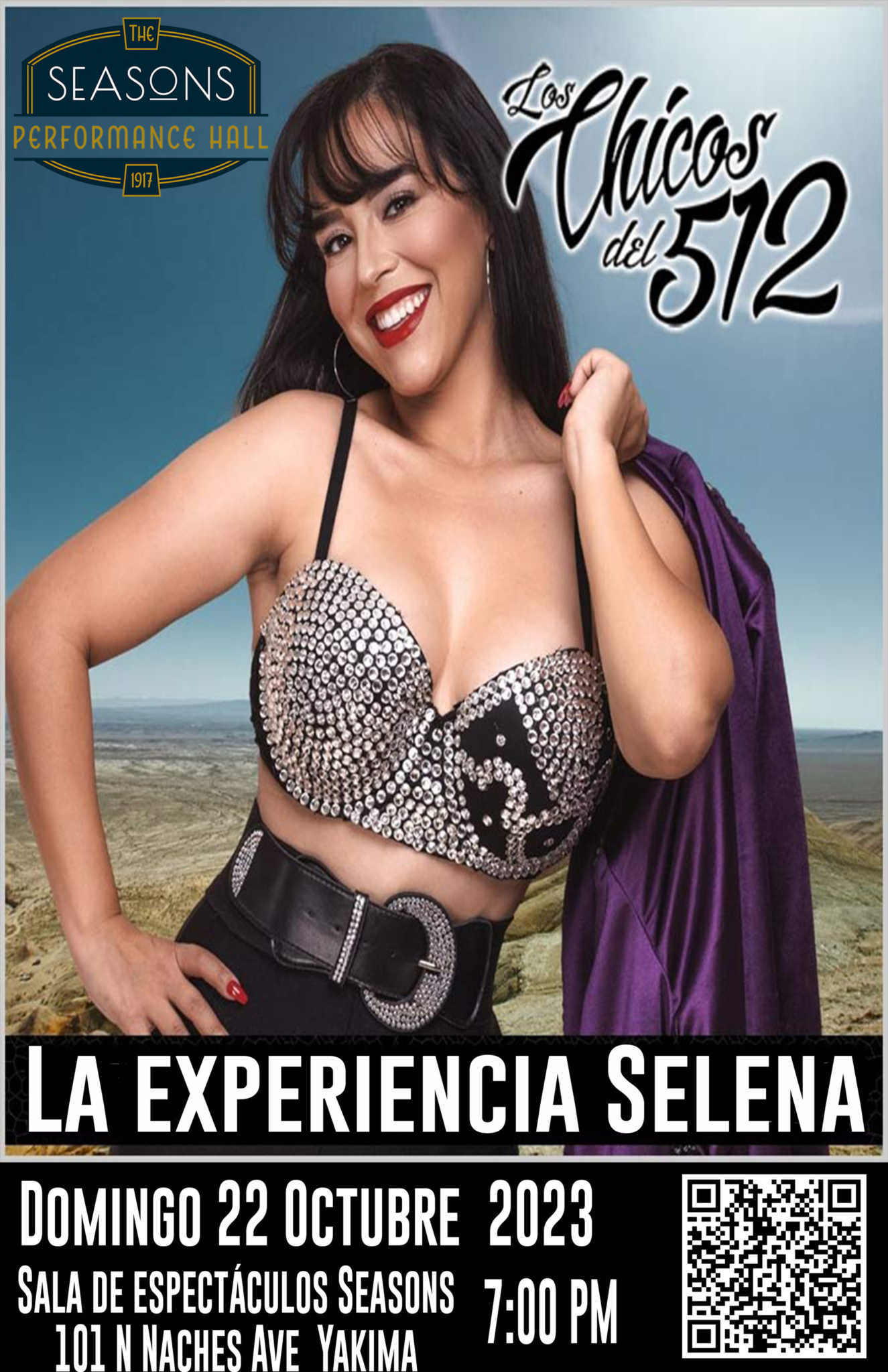 This show is a mind-blowing experience and the closest one you can get to live a Selena concert. Simply, the best Selena tribute production out there! These musicians came together and orchestrated an extraordinary show that will take you back to 1995 within seconds of their first song. Los Chicos del 512 will bring to you the finest Selena tribute that you can possibly imagine. Now, get ready to sing, dance, and relive Selena!