In the Seasons Bistro on Friday, Jul 14, 2023 at 7:00 PM
Lead singer of the Seattle Band The Moberlys Performs an Intimate Set In The Bistro with Sean Peabody
The Jim Basnight Duo featuring Sean Peabody
Part of the 2023 VNYLDEN Summer Indie Series
If you love bands like Dramarama and Joe Jackson, you'll love Jim Basnight!
Date: Friday, Jul 14, 2023
Time: 7:00 PM - 9:00 PM
Doors open at: 6:00 PM
---
Tickets
This event is part of the Summer Indie Series 2023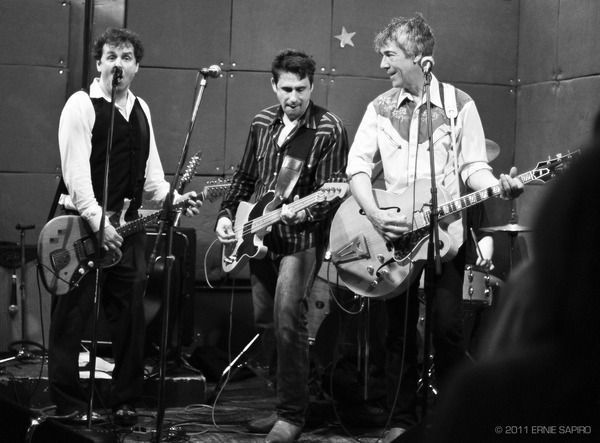 ---
The Jim Basenight Band - "Big Bang"
---
Jim Basnight started recording solo with the Moberlys in the late 70s and led a pre-grunge original rock and roll scene in his native Seattle, before relocating to NYC in 1980. He's been working live and releasing records ever since.
Armed in NY with his first album "The Moberlys" (on Seattle's Safety First Label), he received critical acclaim in NY from among others Trouser Press, New York Rocker, and Rolling Stone Record Guide. He reformed the Moberlys and worked with various east coast musicians and producers before returning to Seattle in 1984 where he found a more fertile ground to carve out a rock and roll living.
In 1985 Basnight moved to LA, CA with a third version of the Moberlys on the heels of his second album "Sexteen" on the Lolita label (France). In LA the Moberlys recorded with REM's Peter Buck for EMI-America Records and several other noted producers.
Not securing an album release with EMI, led to the band separating in 1989. Jim took his reels of Moberly's tapes and continued to record in LA, leading to "Pop Top" (on his own Precedent label), his 3rd album release (first on CD) in 1993, after again returning to Seattle in 1992.
There he worked live with the Rockinghams in the NW, as well as solo. Basnight co-composed "Little Rock," a regionally successful musical, with productions in various US markets in 1994-96. Also in '96 Jim released "Sixteen," a CD album with the Bear Family (Germany) Records label of early Moberly's material.
That album was followed by the solo CD album "The Jim Basnight Thing" (1997 on Precedent), a Rockingham CD album "Makin' Bacon" (1999 on Not Lame), "Seattle-NY-LA" (2001) a CD album compilation of latter-day Moberlys tracks on the Pop the Balloon label (France) and the solo "Recovery Room" (2004) on Precedent.
After the Rockinghams split in 1999, Jim turned the Jim Basnight Band into a full-time working pursuit, constantly traveling in the NW region (up to the present at the rate of 200 dates per year in WA, OR, ID, MT, WY, UT, and CA), while issuing CD compilations of past material in Italy (Rave Up Records 2006), Japan (Wizzard-In-Vinyl 2006) and the USA (Disclosed Records 2008).
After working as a sports website journalist with the Seattle Times, Yahoo, and ESPN from 2005-11 to support a new family while still gigging the region, Basnight became a managing partner in a research project on blues icon "Sonny Boy Williamson" (Alex Miller).
Jim released the CD album "Introducing Jim Basnight" in 2012 on Precedent and continued his "Sonny Boy" research and shows. In 2019 Basnight released "Not Changing," which received a strong response from indie radio, specialty shows, and widely heard podcasts, as well as notable reviews from around the globe.
Jim's new release is "Jokers, Idols and Misfits" on Precedent (November 2020 CD) and on Dangerhouse Skylab August 2021 LP) and has expanded on the momentum of "Not Changing." Since the release of "Jokers, Idols, and Misfits," Basnight has released (for the download and streaming markets) only "Seattle-NY-LA" (April 2021) and "Makin' Bacon" (August 2021), both brand new to online platforms.
Jim has appeared with acts such as the Ramones, the Police, the Romantics, the Band, and Billy Idol and has shared stages with original members of Blondie, Guns and Roses, Heart, New York Dolls, Paul Revere and the Raiders, Janes Addiction, REM, Nirvana, and Pearl Jam.
In late 2020 Jim placed all 138 of his published compositions and co-written songs with Wixen Music in LA, CA. As of early 2021, Basnight is represented by the European 4W1 Agency. Jim's biography of Miller is scheduled to be published in early 2022.

Sean Peabody bio:

A veteran of the music industry and always at home on the stage, Sean Peabody (33) is a bassist, drummer, guitarist, and vocalist, who always promises to bring forth a show. Growing up in the American South, he turned his love of American music into a career with the US Marine and Army Bands, session work in Nashville/ Muscle Shoals, constant touring, and residencies in many bands. Having had the professionalism of the military bands along with the experiences of working with Southern Greats such as Travis Posey, Duane Betts, Dave Anderson, Shenandoah, Darryl Worley, Billy Lawson, Michael Curtis, and countless others, Sean makes it a mission to always bring the exact right note at the right time and to make the performance special in the Jim Basnight Band, where he regularly and fluidly switches roles.