Live Audience Only on Friday, May 19, 2023 at 9:30 PM
The Only All-Female AC/DC Tribute Act Endorsed By Angus Young!
Hell's Belles
By Popular Demand Hell's Bells Will Have You Thunderstruck and Shook All Night Long
Date: Friday, May 19, 2023
Time: 9:30 PM - 12:00 AM
Doors open at: 9:00 PM
---
Tickets
General Admission: $30
2 Person VIP Table: $90 (LOW INVENTORY ALERT!!!)
4 Person VIP Table: $180 (LOW INVENTORY ALERT!!!)
This event is part of the Late Night in The Hall Series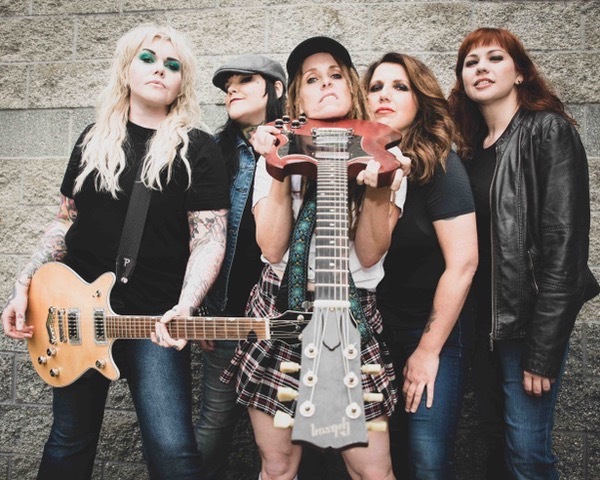 Photo by Christine Mitchell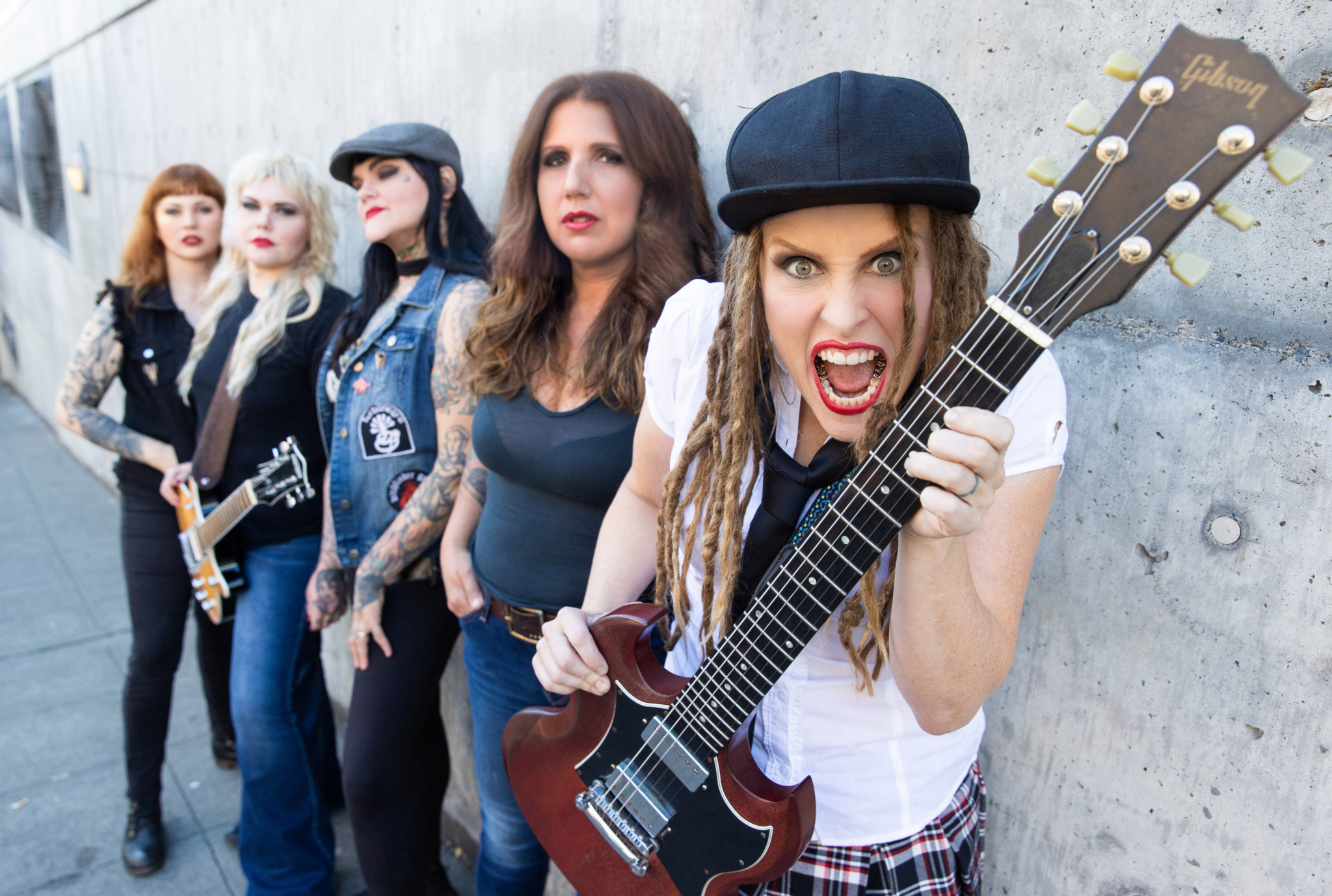 HELL'S BELLES are first and foremost dedicated AC/DC fanatics. This is what we all have in common. We're all part of a huge community of devotees to one of the greatest rock-n-roll bands in the world. This is who we all are, and this is what HELL'S BELLES strives to deliver with mechanical precision and passionate fury. Endorsed by Angus Young himself (Blender Magazine, 2003), HELL'S BELLES is the closest one can get without actually moving to Australia and joining AC/DC's road crew.
HELL'S BELLES are indeed ALL female, all the way to their rock-n-roll cores, all the time and without exception. Representing a whole new generation of women that won't be intimidated, HELL'S BELLES actively encourages our legions of lady fans to stand up and be counted, and collaborate with women musicians and causes as a part of the mission towards rock and roll inclusion. Not some down-your-throat feminism, but a proactive support and action spirit towards the continued march towards balancing of the gender scales.
The thousands of shows HELL'S BELLES have played around the world, including Jordan, Singapore, Japan, Canada, and the good ol' USA (including Alaska), have become legendary nights of epic proportions. Consistently sexy and sold-out shows - there's not a HELL'S BELLES audience that hasn't been blown away by the raw power, attention to AC/DC details, and undeniable appeal that these badass belles deliver with undying devotion. From the Angus stripping "Bad Boy Boogie" to "Dirty Deeds" to "TNT", not to mention AC/DC's landmark hits "Highway to Hell", "Thunderstruck", and "Back in Black". The marathon set lists change to include a fresh variety of classics, but the perfection and passion of the show never die.
It's an all-out rock-n-roll assault that leaves you both satisfied and begging for more. And, more you'll get as HELL'S BELLES keep conquering new cities, new states, and new countries. They'll be in your backyard bringing AC/DC in sound and spirit to you with their recording VOL. II, so you can always count on taking a little piece of HELL'S BELLES home with ya.
HELL'S BELLES - committed, ferocious, meticulous women rock musicians delivering authentic AC/DC to the unbelievably supportive and wicked awesome fans. All day and all night long, all over the world, pitch-perfect AC/ DC is delivered with a highly charged vigor.
Let there be rock!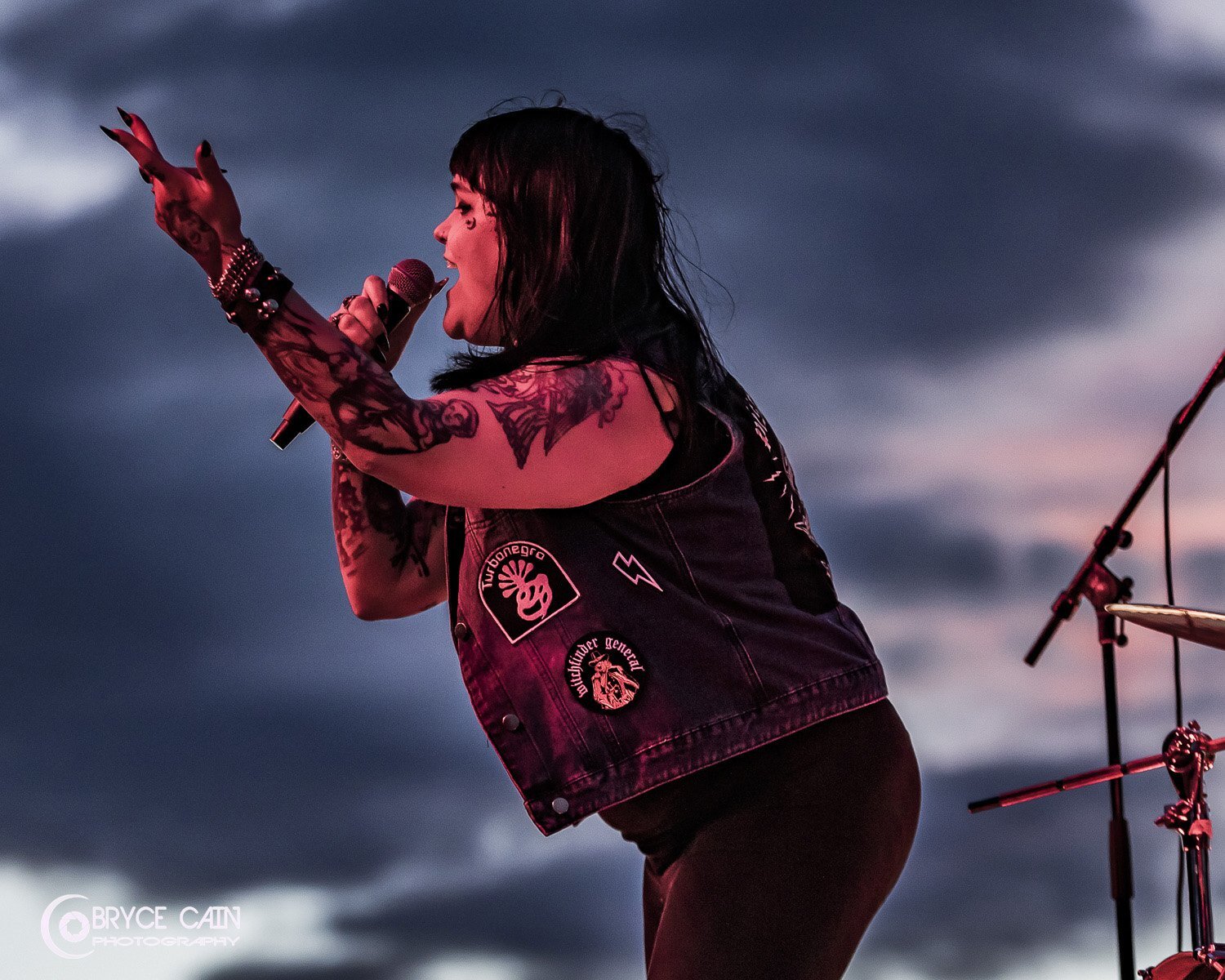 Lauren Piston: Lead Vocals

Click to read full bio.

Seattle-based singer Lauren Piston has been the frontwoman for Seattle's Piston Ready for more than a decade.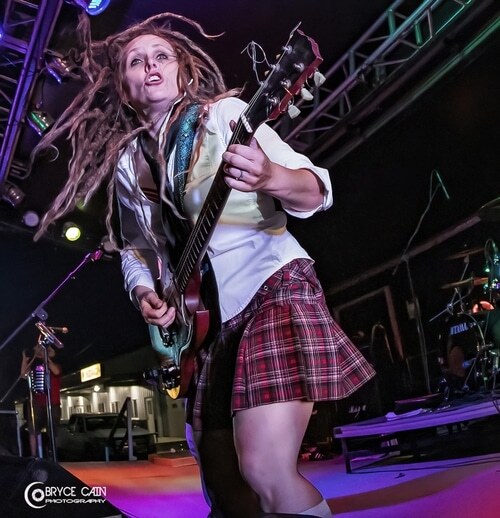 Adrian Conner: Lead Guitar

Click to read full bio.

In addition to her two decades with Hell's Belles, Adrian Conner's solo work is "consistent, prolific just as unrelenting."

No stranger to playing guitar in the actual bar, Conner and her band will demand your attention and win your heart.

Her musical journey renovates some pages of punk, rock, thrash, and alternative histories, some of which are co-written with Kathy Valentine of the Go-Go's which won Adrian a Best of Austin Music Award in 2011 under the Adrian & the Sickness moniker.  

Since 2016, Conner has produced 12 of her own music videos for her various musical projects.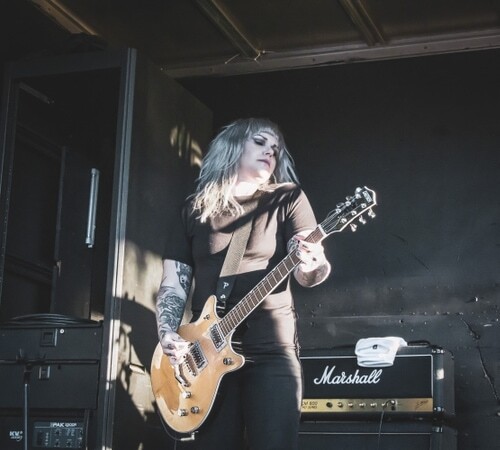 Jess Coram: Rhythm Guitar  

Click to read full bio.

Australian-born and raised Jess Coram traipsed Australia and the globe as the founder and rhythm guitarist for Sydney alt-poppers The Mis-Made, resulting in multiple albums and a stint opening for grunge wave icons L7 in 2016.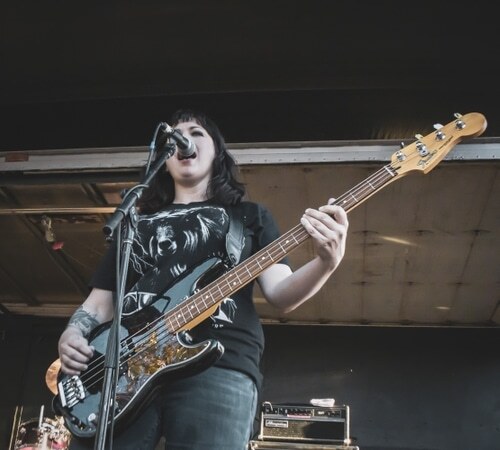 Nicole Ridge: Bass Guitar

Click to read full bio.

From California, Nicole Ridge started playing guitar at 13 and then switched to bass at 16 "when I got in my first band." Ridge has played in various alternate rock and metal bands in the Los Angeles area.  

Also played the role of Geezer Butler for a well-known all-female Black Sabbath tribute band.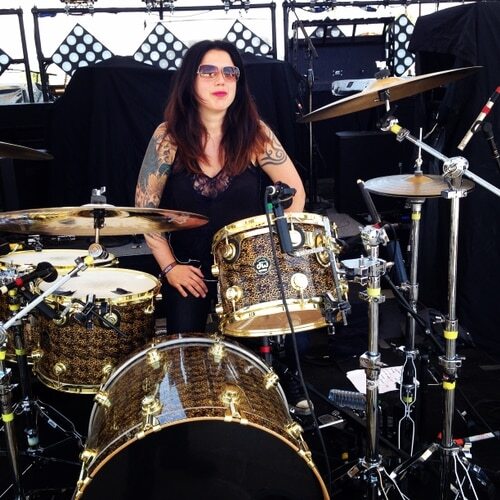 Simona Bressi: Drums  

Click to read full bio.

Simona Bressi was born in Milan, Italy. She moved to Los Angeles where she attended the Musicians Institute and started playing and recording with many original and tribute bands such as Mistress of Reality (Black Sabbath) and Allison Chains (Alice in Chains). Bressi moved to Seattle in 2004.